BUNK JOHNSON DISCOGRAPHY
---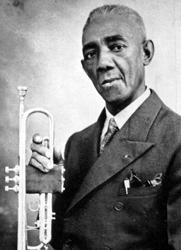 Although much effort is made to compile this discography, the information may be incomplete or disputable. Please help me to make improvements and give me your comments.
The discography is constantly updated.
This discography is organised in html-pages. For every recording date there is a page with all facts about personnel, recordings and other information.
The pages are accessable through three indexes:
From the recordings-page you can return to the index you used by hitting the "BACK"-button of your browser.
You can also find a brief chronology of Bunk Johnson's life.
---
This material is based on different sources. Much effort has been taken by Haakan Haakansson of Blood and Tears Productions. A printed discography has been published by the Swedish Bunk Johnson Society.
---
Below you will find some of the cd's that are currently available on the market and websites where you can order Bunk cd's.
American Music AMCD-1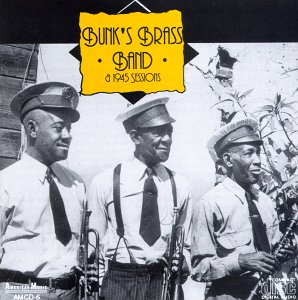 American Music AMCD-6

American Music AMCD-8

American Music AMCD-12

American Music AMCD-15


American Music AMCD-46

Delmark DD225

Document DOCD-1001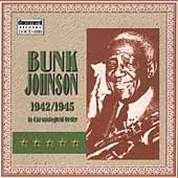 Document DOCD-1010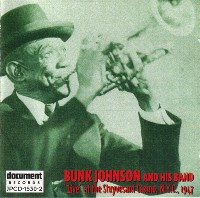 Document JPCD-1530-2

GHB BCD-101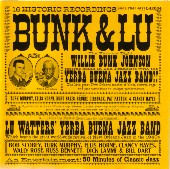 Good Time Jazz GTCD-12024-2

Good Time Jazz GTJCD-12048-2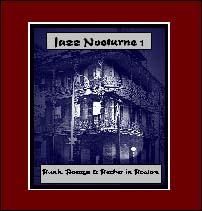 Jazz Crusade JCCD-3036 "Jazz Nocturne 1 Bunk & Bechet in Boston".
Also available (with the same cover design) JCCD-3039 "Jazz Nocturne 2 Bunk & Bechet in Boston" and JCCD-3040 "Jazz Nocturne 3 Bunk & Bechet in Boston"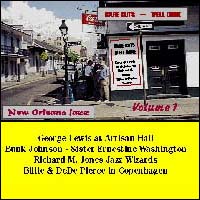 Jazz Crusade JCCD-3059

---
Websites that sell Bunk cd's:
---
Go to: